In many previous blog posts, we have discussed in great lengths about networking cables. We have seen the difference sizes, compared to fiber optics cables and much more. But one component or problem that traditional networking cables lack is flexibility.
Depending on the environment some cables need to be able to withstand outside elements, especially in touring applications.
So what is the solution?
Making the change to, or adding
Tactical Networking cables provide superior electrical characteristics needed along with the flexibility and rugged tactical performance to withstand the beatings these cables will endure.
1) Category 5E Tactical Cables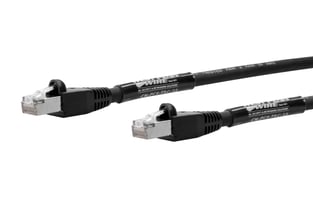 Advantages:
Very flexible

Tactical grade

Ultra Flexible rubber jacket that provides heavy-duty protection

Coils up easily- (very similar to a high-quality microphone cable)

Up to 200 ft in length
Available with booted RJ45 and tactical locking Ethernet
2) Category 6 Tactical Cables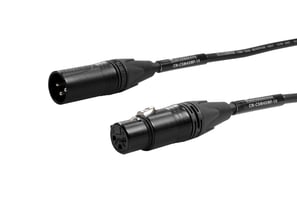 Advantages:
Nearly Indestructible

Ultra-durable rubber jacket for ultimate protection

Individually wrapped & coated twisted pairs

Ideal for mission-critical applications

Up to 300 ft in length

RJ45 plug to RJ45 plug
Ethercon plug to Ethercon plug
Available with booted RJ45 and tactical locking Ethernet
Related Links: