We have most likely seen an installation that has had little to no organization. Those long cables that help connect equipment to end devices without any type of patch cord or patch panel to help organization. Although some companies may take this approach to save money, any future need to add or move devices will be affected by this. When there is a need to add a new device, it can result in a mess that can cost even more than expected- Yikes!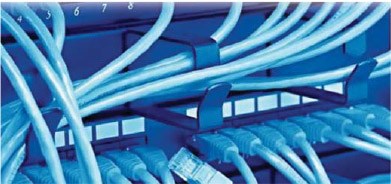 Instead, using patch cables and patch panels helps to create a central point for an installation helping to condense cables, organize and streamline any connected devices. Another added benefit is being able to change or move cables when attaching new devices, etc. Using patch panels and patch cords offer a neat, concise and manageable way to connect different cables and lines to different servers and port across a location or building.
Listed below are several benefits in AV applications:
Cable Management: Because patch panels are located closer to equipment, allows installing shorter patch cords to connect the panel to the next network or device.

Easy maintenance: In addition to adding new devices, patch panels also make it fast and easy to move, maintain or make a quick repair if needed.

Scalability: Ease to add new devices without running new cables end-to-end within a space.
Cost Savings: Short patch cable installs may be able to decrease cabling costs for installations.
West Penn Wire has a new line of branded networking connectivity lines makes using patch cords and patch panels in an AV installation easy. These products offer a complete end-to-end quality networking solution.