This year's winter weather has been far from pleasant from coast-to-coast thus far. With the polar vortex that took place in January and high speed winds, there have been many power outages, cabling issues and more. With frigid temperatures and a record low of -50 degrees in certain parts of the country, how does this affect our cabling, especially fiber optic cable?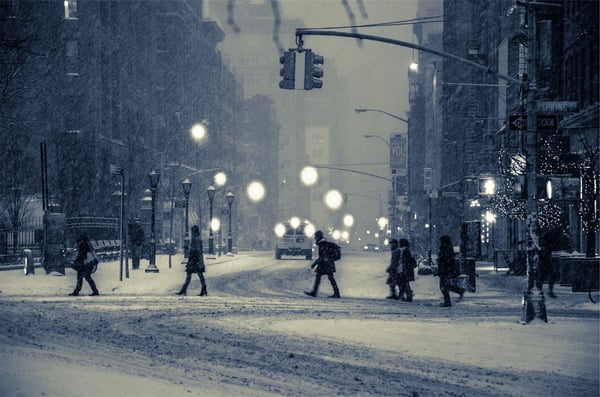 The good news...
Harsh weather conditions do not primarily affect fiber optic cabling. Due to fiber optics sending light beams down the thin strands of glass rather than electrical signals, these cables are not affected by weather changes. Rain, cold and extreme heat can affect traditional electrical signals but do not have any affect on fiber optics. If you would like to learn more about the difference between copper and fiber cable click here.
Fiber optic cables are also resistant to corrosion which makes these cables ideal for coastal properties and infrastructures that could be affected by ocean water or are located near other large bodies of water.

Need better protection outdoors?
West Penn Wire offers Indoor/Outdoor Fiber optic cables which provide water blocking material and they are constructed with 900μm buffers and a water blocking gel. These Fiber optic cables also have an armored sheath to be placed in a direct burial for added protection. They can run up to 50ft and can enter a building to be terminated or spliced to an indoor rater Fiber optic cable. If you are looking for more specific content, click here to view our Fiber optic Product Guide.
---
We can help learn more about low voltage cable solutions that improve up time, maintain security, and help improve user access email us at Sales@westpennwire.com or call 800-245-4964.
Did you find this post useful? Let us know in the comment section below!