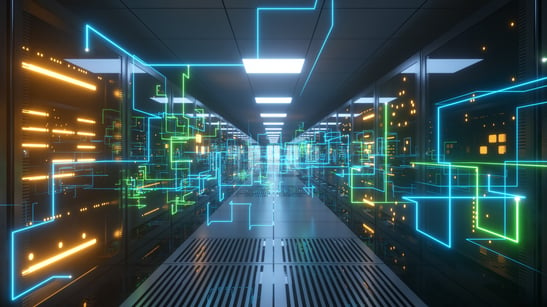 Whether you're installing fiber optic cable within a building or between two or more structures, our Indoor/Outdoor Optical Fiber Non-Conductive Plenum (OFNP) Pre-Terminated Fiber Optic Assemblies are ideal. That's because we put our cables through a comprehensive battery of tests in our facilities to make sure they function optimally for a wide range of applications, including:
Internet Connectivity
Computer Networking
Telecommunications
Healthcare
R&D
Manufacturing
Aerospace & Defense
Our Pre-Terminated Long Length Fiber Assemblies also have the versatility to be used for riser and plenum applications. Their advantages over competing products include:
Constructed by highly skilled technicians in an environmentally controlled workspace
Made with superior quality materials
Flexibility to make lengths ranging from 50 ft to 1000 ft
What's more, we can provide a Pulling Eye on one end or a Pulling Eye with Staggered Connectors, depending upon your application.
Your choices include:
Number of Fibers

Type of Connector (Lucent (LC), Subscriber (SC), Straight Tip (ST), Stackable Linear (SL), Current Transformer (CT)

Length)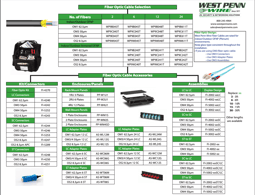 For an overview of our selection and to see the accessories we offer, view this chart.
To determine the best pre-terminated cable for your application, use our Cable Selector.
---
Fiber Optic Cable Installation Tips
To help ensure that your installations go smoothly, here are some helpful guidelines:
Conduct a Site Survey – Know in advance the physical hazards that need special attention and the building code regulations that must be considered.
Develop a Cable Pulling Plan – Communicate to the installation team each person's specific responsibilities, as well as logistics considerations, access point and splice locations, and any special equipment that may be required.
Follow Proper Procedures – Protect the cables from moisture and make sure someone is always attending to let-off reels, especially in difficult pulls that require center-pull or back-feeding techniques.
Do Not Exceed Cable Minimum or Maximum Bend Radius – Be sure cable is not bent to a smaller or larger radius than it was manufactured to be curved.
Leave Extra Cable – Put extra cable at the beginning and end of the cable run, as well as in junction boxes, splice cases and cable vaults in case repair or mid-span entry is required.
Document the Installation – Record the unique lot number shown on each shipping spool to simplify troubleshooting and upgrades, as well as pre- and post-installation test data.