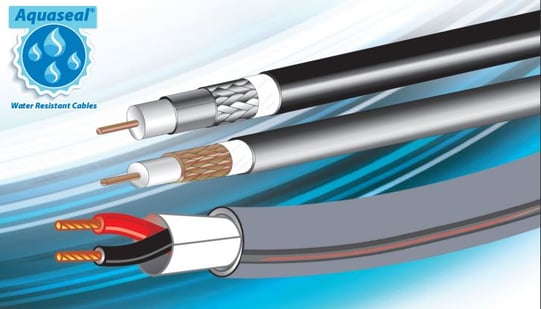 In some situations, where moisture or direct sunlight may be an issue, you need more than a standard Low Voltage Cable. Those situations are tailor made for West Penn Wire's line of Aquaseal cables. Aquaseal has a strong history of use for applications where you need to run cable from one building to another either via direct burial or in-condiut and with Aquaseal there is no need to transition once you go back inside as they are suitable for both outdoor and indoor applications. As with all of the quality cables from West Penn Wire; the Aquaseal line maintains the full host of applicable UL ratings.
1) How do I use these cables?
Good Question. Aquaseal Low voltage cables can be run from one building to another or inside of the same building whenever there is the potential for a wet environment. Aquaseal can be run via either direct burial (AQ Line) or inside conduit (AQC Line) - to suit the particulars of your installation.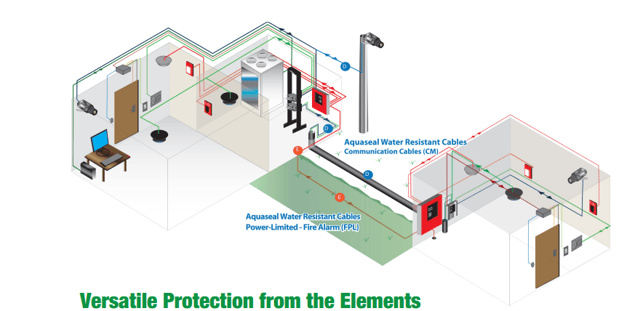 2. What are the benefit to these cables?
Aquaseal cables have a water blocking 2-ply tape and a jacket that resists sunlight and moisture. This allows the cables to expand within the jacket with an exceptional swell height, making the cable ideally suited for any type of wet location signal transmission.
They hold a (SAP) Super Absorbent Polymer to soak up and trap any type of water that could affect the cable and have maximum tape for more protection.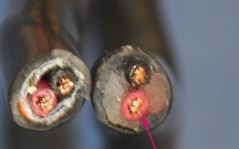 3. What can these cables be used for?
Aquseal cables are available in more than 40 constructions to meet any specific requirements.
Access control
Audio
Communications
Fire Alarm Systems
Intercom
Video
Interested? View the product number and information below or visit our website: www.WestPennWire.com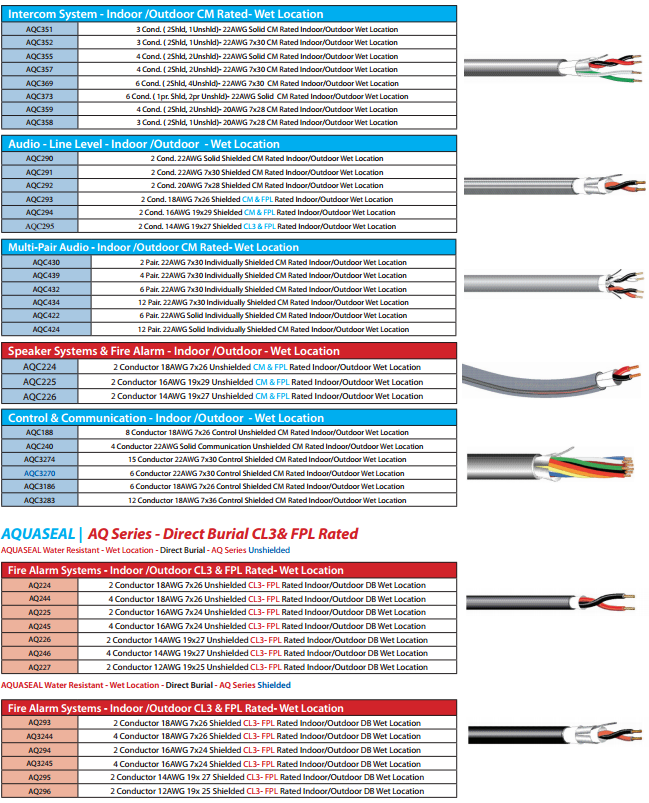 4) What is the difference between AQC and AQ cables?
AQ products are for direct burial applications while AQC cables are used for any in-conduit application.