AV/IP stands for Audio-Visual over Internet Protocol. This translates to the communication of AV over an Internet, LAN or WAN network. It's replacing traditional circuit-based AV infrastructures with packet-based Internet-Protocol or IP-based streaming infrastructures, while preserving the very best image and sound quality over greater distances.
It differs from the existing AV systems because it streamlines the infrastructure.
In this article we will be going over the benefits of switching to an AV/IP system has they begin to merge into one.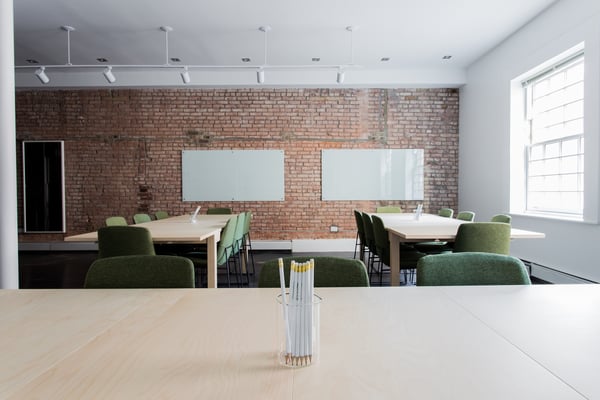 AV/IP systems are ideal for videoconferencing, broadcasting and many other applications. Many are used for boardrooms, classrooms and houses of worships for their functional usage.
Benefits of an AV/IP Systems
Although AV/IP systems have been around for quite some time, within recent years there has been a growing interest in this technology for many customers who are looking to streamline their audio/video experience. Why choose West Penn Wires?

Our system is AV-IP for point-to-point in-room AV distribution or can be expanded for AV collaboration,

producing a bandwidth-controlled environment, higher resolutions and frame rates, and very low latency.
Performance & Quality
Can leverage media rich content such as high def videos to better communicate a message with an audience
Can distribute high definition, quality video and imagery content.
Can transmit Ultra HD signals and voice data over IP-based products
Increased quality due to audio/video signals transmitting over just one cable.
Cost Effective
Allows a single Ethernet cable (Cat 6 UTP) to power/control devices, and send signals.
Only one type of cables allows for savings with both materials and labor
Maintenance

costs go down as well with easy troubleshooting and less points of failure
Ease of Installation & Use
All users – from educators to executives – can quickly select the input and manipulate the audio.

This is a user-experience advantage over a hardwired rapid-run solution. Inputs and audio can be managed by our 8-button controller.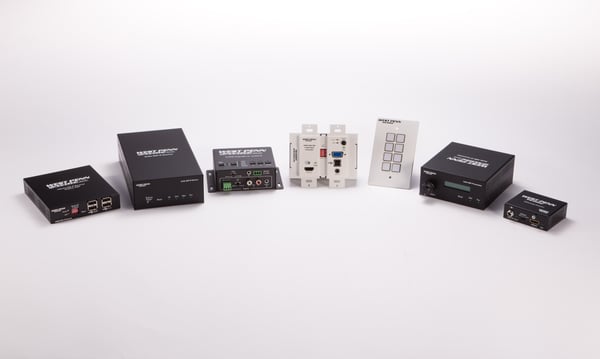 ---
Are you interested in learning more about AV/IP Systems? Click the link below or view our product guide here: