Access Control Systems can contain a variety of techniques and methods for controlling permission of certain areas within a facility. By installing an Access Control System, companies can monitor and restrict access points to buildings and rooms for added security.
How do these Systems Work?
These systems use an electronic locking device and are generally placed either at interior or exterior door. In order to use the doors to a building or room, a person may need to use a particular object to gain access such as a key cards or codes/PINs and may even need to pass a form of video surveillance.
Generally, card readers are used for high security areas because these can be easy to program and have them reset if needed. They also tend to use something called a controller. This systems can hold a large number of control points and generally have its own software that runs through a company's server. Some larger facilities have different control systems that respond to each building's servers.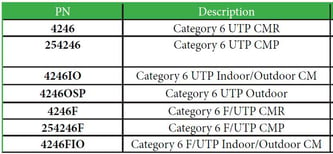 Why you should have Access Control System for your business:
1) Provides overall security for a facility:
Access Control Systems come in a variety of types with customized solutions based on a business's needs. Instead of a building relying on traditional forms of entry such as keys, these systems allow card readers and create a sense of ease for when employees enter and exit a building. These systems also eliminate false alarms and decrease liabilities.
2) Enhances security for company assets and employee:
An Access Control System increases the safety of employees when entering a business. It's much more convenient to swipe a card or enter a code then try to find sets of keys. Not to mention keys can easily be duplicated, while access cards cannot. With larger companies having a wide variety of personnel coming and going, this system helps prevent strangers from slipping into a building undetected.
3) Security can be managed in-house and not outsourced to hired security personnel:
Instead of solely relying on security personnel, these systems allow a more cost effective way of managing security onsite. With locking doors and a CCTV (closed circuit TV) surveillance system, all security can be managed by company designated personnel or management.
4) Cost effective way to manage security for any facility:
When turnover occurs or a person fails to return his/her company keys, the business is then responsible for making new keys or potentially changing the locks, which can be very expensive. Access Control Systems allow a business to simply remove someone from an issued card.
Next Steps
Do your research to find what type of Access Control System your business would need and to what capacity. Then find a vendor with the right type of cable and security systems needed to meet your business's needs.
Interested in Access Control Systems? West Penn Wire may have the right solution for you.